Join our Live Stream Q&A on August 22, 2020 at 1:00 PM PDT!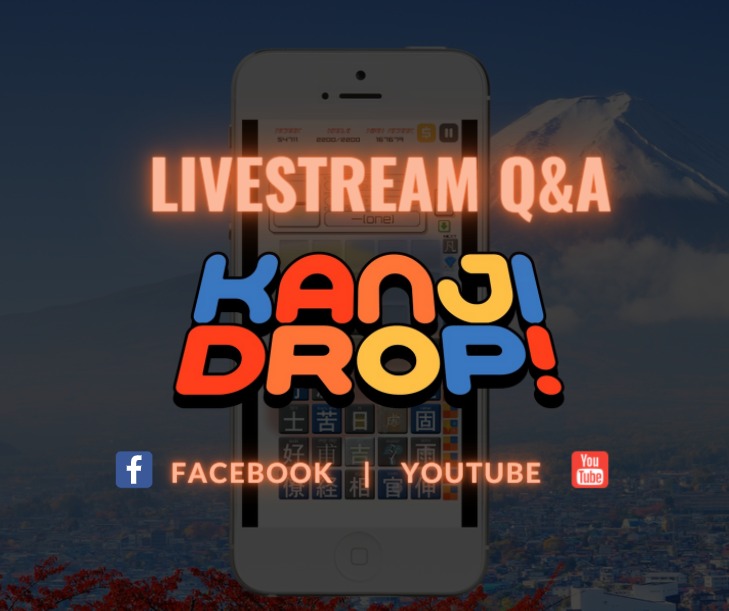 Kanji Drop is the easiest way to learn Japanese!
Make learning Japanese kanji the most fun part of learning Japanese!
Kanji blocks fall and you line them up to make words and other kanji! Fun for all skill levels.
Join our Discord and chat with other players and message the creator!
Kanji Drop is for English, Spanish, Portuguese, Indonesian, Arabic, French, German, Korean, Russian, Chinese, & Japanese speakers!
Now in translated to more languages! Also a great way for native Japanese speakers to practice English!
Check out our latest media coverage!
GamesKeys mentions Kanji Drop as a Top Puzzle Game when stuck at home!
Tofugu blogs about Kanji Drop!
Chopsticks NY writes about Kanji Drop! (page 18)
A discussion of Kanji Drop on WaniKani
Gaming/culture blog, Sanctuary of Mana, interviews me!